Watchdog probe into Fox Sky bid confirmed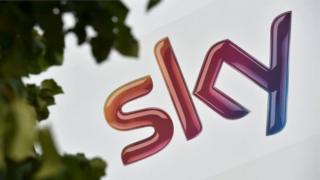 The bid by 21st Century Fox to buy Sky will be referred to competition regulators in the "coming days", Culture Secretary Karen Bradley has confirmed.
She said the deal would be examined "on media plurality and genuine commitment to broadcasting standards grounds".
The Competition and Markets Authority will provide their response within 24 weeks of the referral.
Ms Bradley will then decide whether the deal may proceed.
Fox already owns 39% of Sky but wants full control of the satellite broadcaster.
It abandoned one takeover attempt in 2011 following the phone-hacking scandal. Late last year it launched a new bid.
However, some fear it would give Rupert Murdoch's family, which controls Fox, too large a presence in the UK media.
The referral will also include corporate governance issues following a series of sexual harassment cases at the US company.
Earlier this week Ms Bradley said she was "minded" to refer the £11.7bn deal and gave the two broadcasters ten days in which to submit further arguments. They declined the opportunity to make further representations.