John Worboys victims' plea to review rape claims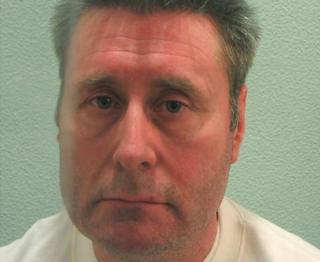 Almost 100 cases against sex attacker John Worboys should be reconsidered by the Crown Prosecution Service, lawyers for his victims have said.
Worboys, 60, is thought to have carried out more than 100 rapes and sexual assaults on women in London.
Lawyers have asked the CPS for 93 cases that Worboys was not prosecuted for to be reassessed.
Worboys, who was jailed in 2009, faced prosecution for allegations made by 12 women.
Last week the Parole Board decided Worboys would be released with "stringent" licence conditions after he completed his minimum term of eight years in jail.
'Linked to Worboys'
Slater and Gordon, a law firm that represented 11 of Worboys' victims, has now sent a letter to the CPS asking it to "undertake a thorough review of all available evidence against Worboys to determine whether he can be prosecuted in respect of further offences".
Richard Scorer, a lawyer at Slater and Gordon explained how Worboys was only prosecuted for 12 complainants out of "some 105 in total whom, we understand made complaints to the police".
"Furthermore, in the wake of media observations following the conviction, an additional 45 incidents were reported, of which 18 were linked to Worboys," he added.
"We therefore formally request that the CPS make a public commitment to reconsidering the evidence in all Worboys cases with a view to further prosecution."
BBC London has contacted the CPS for comment.