Daca: Trump denies reaching 'Dreamers' deal with Democrats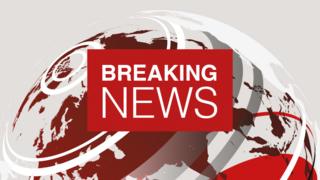 US President Donald Trump has denied reaching a deal with top Democrats to protect young undocumented migrants.
Mr Trump said "massive border security would have to be agreed in exchange for consent" on the immigrant programme.
Top Congress Democrats Nancy Pelosi and Chuck Schumer announced the agreement on the migrants, known as Dreamers, after talks with Mr Trump on Wednesday.
They said the plan excluded the president's proposed wall with Mexico. Mr Trump said the wall would be built.